Have you been told to lose weight, lower your A1C or do you just want to stop dieting and have a healthy, positive body image?
I'm Jana Mowrer, a registered dietitian and nutritionist in Fresno, California. I coach and consult with families, individuals and companies on health, nutrition (yes "diet" as in "what you eat") and food choices.
My clients are just like you!
They come to me for help with food, dieting and a healthy body image, but they always tell me:
"My doctor told me to lose weight for my health and that's all. Now I don't know what to do."

"Can't you just give me a meal plan so I don't have to think about what to eat?"

"I'm afraid you're going to take away all the foods I like and I won't be able to enjoy eating ever again."
(If this is you, contact me NOW and find out what you can do next.)
They are frustrated, feeling lost and think that as a nutritionist I'm going to judge what they eat and the way they look.
They're often overweight or feeling unhealthy but are tired of diets and diet plans. They struggle with positive body issues. They've tried sticking to meal plans and strict food lists. Many of them have been diagnosed with Type 2 diabetics or have diabetes in their family. They have health concerns and challenges from high blood pressure to food intolerances to PCOS.
If you want help, but thinking about food choices, nutrition and figuring out what to eat makes you feel:
judged

confused

exhausted

overwhelmed

and like a failure?
Let's work together to put a stop to all that!
I know what this is like because I've been there too.
(Read about my nutrition and health journey here).
I've been judged. I've been given very little help by my doctor. And I've seen the toll that diabetes and nutritional choices can take on a person and their families.
That's why I became a registered dietitian and nutritionist:
To provide nutrition and wellness coaching and consulting to individuals, families, companies and organizations and help people make easy, small changes in their eating to move them in a healthy direction.

I set you up for success by:
Helping you feel confident and comfortable in making your own decisions about food and your health

Showing you how to use intuitive eating so you don't have to rely on meal plans or strict lists of foods

Empowering you to speak your own "health truth" and understand how to adjust your eating to fit your own unique lifestyle so you can build up and a positive body image.
I work with:
Individuals
I'll work with you during a series of one-on-one nutritional counseling sessions to give you the tools, knowledge and mindset you need to put yourself in the driver's seat. I provide intuitive eating guidelines and I'm a Certified Diabetes Educator.
Families
Unless you are single and living alone, your food choices and meal planning needs are part of a family dynamic. You are much more likely to be successful in achieving your goals - whether it's weight loss, improving blood sugar or A1C levels, lowering your blood pressure, or managing chronic illness or digestive issues - when your family understands your new eating and nutrition goals. I can help your family do that.
Companies and Organizations
I present workshops for companies who want to provide nutritional education and counseling for their employees as part of their corporate wellness programs. I work with organizations who want a keynote nutrition speaker for conferences and events. Plus, I consult with food and nutrition companies; for example, creating recipes and consulting on nutrition programs.
Find out more about my services, from individual coaching to helping families to custom recipe design here.
Want to get started? Contact me and tell me what you're looking for!
here's what I don't do:
I don't create meal plans.
I hate meal plans! I am not a "meal plan dietitian." You can Google search "meal plans for diabetics" and "meal plans for weight loss" and get tens of thousands of results. Our lifestyles - travel, kids, work, meetings, etc.) make it impossible for plan every meal. Then you're set up to feel like a failure when you can't stick to the plan. I feel like it's an injustice to just give you a meal plan instead of taking a holistic approach and find out what is affecting your eating patterns. It is stress? Is it anxiety? Is it misinformation? We will find out together and help you get the resources you need so you can make your own, intuitive eating choices without having to consult a "plan" for every bite.

I don't overwhelm you.
One of the things that amazes my clients after working with me for a little while is how easy this can be because I don't start you out by overhauling your entire life. I start by listening and then helping you lay the foundation. We start by getting you to move in a healthier direction. Together, we'll find the simple first goal that gets you on the path to success. You'll come back to me and say "I felt like I could actually do this because I only had this one thing to focus on." You're not overwhelmed and now we can continue to build on that success.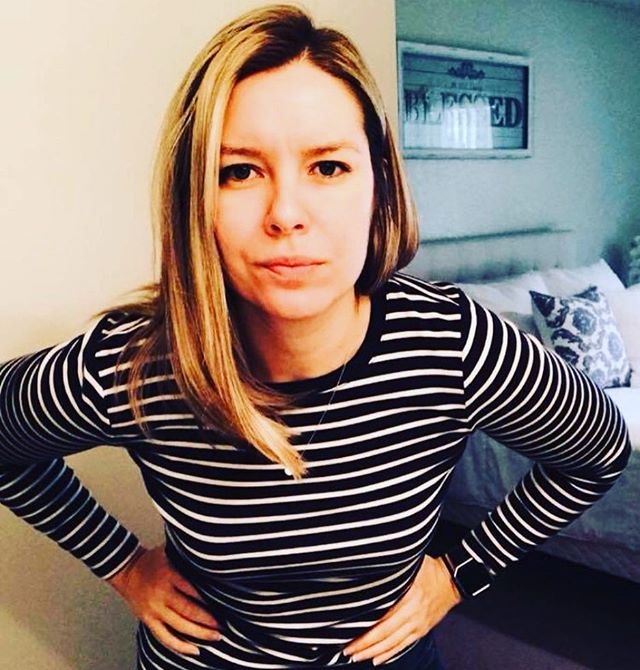 This is a NO JUDGEMENT ZONE!
I don't judge.
You should see the look on people's faces at parties when I tell them I'm a nutritionist! They'll either look me up and down to judge my appearance (so yes, I absolutely understand how that feels to struggle with body image issues) to see if I look like a nutritionist. Or they will look at their own plate to see if they need to feel guilty or not.
And then you should hear it when I go get a cupcake. They say, "Hey, aren't you a dietitian?" I tell them "I sure am… and this cupcake is delicious!"
If I sound like a nutritionist who understands YOU, contact me and we'll talk about where you are and what you can do next.
Not Sure Where to Start?
Just reach out, tell me what you're looking for and we'll talk!